CGS Laserworks offers full service laser-engraving or etching and we welcome all jobs. We are able to work on the following materials:

Wood, acrylic, anodized aluminum, coated metals, glass, laminated plastic, leather, marble, granite, slate and more may all be engraved/etched with the laser.

Wood (up to 1/2 inch thick), acrylic, laminated plastic, leather, stencils, vinyl, gasket material and cork can all be cut with the laser.

However, we are unable to deep engrave stone, engrave or cut PVC or cut metals, glass or mirrors.

We are equipped to handle large-scale multi piece or single item jobs.

Our engraving table is 32" x 18" x 9" and will handle up to 200 lbs.

A truly unique feature of the laser is the ability to put actual photographs on many materials, creating a one-of-a-kind gift.
Photographs can be engraved on wood, granite, marble, acrylic, leather, anodized aluminum, glass and stainless steel.
If you e-mail a photo please be sure to get permission from the photographer first and send the photo as a .jpg, .ai, .pdf, .eps or .cdr file. If you have any questions, please contact us. Photos need to be scanned at 300 DPI, they need to have good contrast and can be color or black and white. Please note: the better the photo, the better it will look engraved. If you need to snail mail the picture, e-mail connie@cgslaserworks.com or call 208-219-2764 for further instructions on mailing. We will scan your picture and return to you unharmed.

We gladly take Visa, Mastercard, checks, cashiers checks and cash.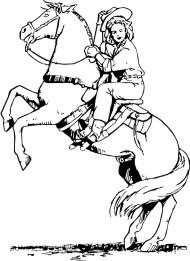 CGS Laserworks

Call: 208-219-2764 E-mail: connie@cgslaserworks.com or sales@cgslaserworks.com

Let us help you with your custom and special needs today!