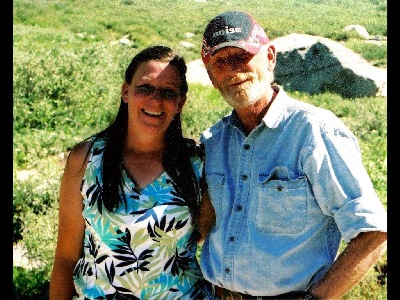 CGS Laserworks is Glen and Connie. Glen is the artisan with a table saw, nail gun and some old barn wood, Connie is the body on the computer and laser engraver.

The reality of the old days is fading and with the old wood that we find and use for our frames we hope we capture the timeless memories, dedicated ethics for work and family and most of all the love and dreams that were put into the old buildings that we recycle. The gentle lowing of cattle, the snorts of a good horse or two and the hopes of an entire family are built into our frames. Gone are the days of Grandpa's farm but we hope you will feel the nostalgia of an era when anything was possible.

Both of us are very dedicated to producing quality products, with short (we like to aim for impossible) turn-around times and incredibly happy customers who will return for more.

If you like what we are doing, leave a comment on our blog page - we would love to hear from you.